Working with the set of multibrend outlets ORANGE CLUB has already started for a year, more than anything we have high-foval from their non-standard approach to their delu. That's the second way to business and people. Coffee zones and igrovye prefixes in stores, noisy openness with apelolem and rosygryshy putevok for guests. Dazhe interviewer... All this is the detached ORANGE medium of the ukrainian outlets. And all the good-goodness of gelania delath in the first eye for people.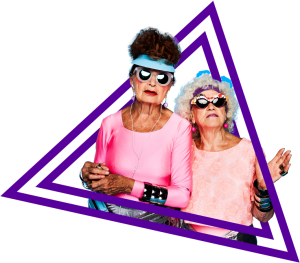 At the end of 2018, the idea knocked on the icy window to do something good not only for ORANGE CLUB visitors, but also to take care of those who need it more than others. This is how the idea of the action #TEPLOVKHOROSHIRUKI was born. Immediately, not for a single minute, we contacted the ZYZNELYUB charitable foundation, which has been successfully helping the elderly for a long time and offered to do it together. The mechanics were simple...
Exactly ponymaya, what in kazhdy from us in the shell is a momentum of 30% veschey, kotorye no longer "do not come under the new orange sneakers", "do not sochetayutsya with handbag" or simply "no longer fashionable" we have predicted all the clements ORANGE CLUB will change the same spring on the pre-volitional discount, and sobrannye veschi beautifully pack and direct the liner to the fund, what advice Zhiznelyubov warm veshchiy vyemya winter prazdnikov. It was all about this rasskazat...
In order to ensure that the effective communication we have smoothed the financials of the show "Top model in Ukrainian" and models of the Foundation Zhiznelyub in kachestve head geroev. It was important for us to say and show that the delo is not only in the volume of what will give the jacket or whistler. Vmeste with etim you can give nebyvaemie emotsiya or dazhe warm vospominania. It is possible to name in the same coat Antonina Antonovna stubbornly sent to the svydanye...

From the photographic material, we managed to create a video for digital communication, which has collected more than 100 thousand views thanks to reposts and support.
Through the month after the launch of the sbora veschey, in the canun of the old New Year, we moved to the points of the edy "Zhiznelyub. Obed without bed", which is what is given to all our Zhiznelyubam. For this time we were able to collect ogromnoe kol-vo clothes, from kotoroy we otobraly bole 900 edintsy warm veschey.

We would like to once again thank everyone who took part in the action and everyone who supported. Doing good is easy and very, very nice!
Clement
ORANGE CLUB OUTLET


I am IDEA
Creative Director – Igor Finaskin
Senior Designer – Maksym Bondarenko
Account Director – Aram Simonyan
Digital – Anastasia Odegov
Strategist – Anastasiya Zozulya
Photographer – Temnov's Victoria
Make-up by Daria Trego
TOP MODEL IN UKRAINE
Project Handler – Alain Zvyryk
Model #1 – Dmytro Sukach
Model #2 – Egor Stepanenko
Model #3 – Lenochka Feofanova
Model #4 – Kateryna Polchenko